Residential Houses in Demand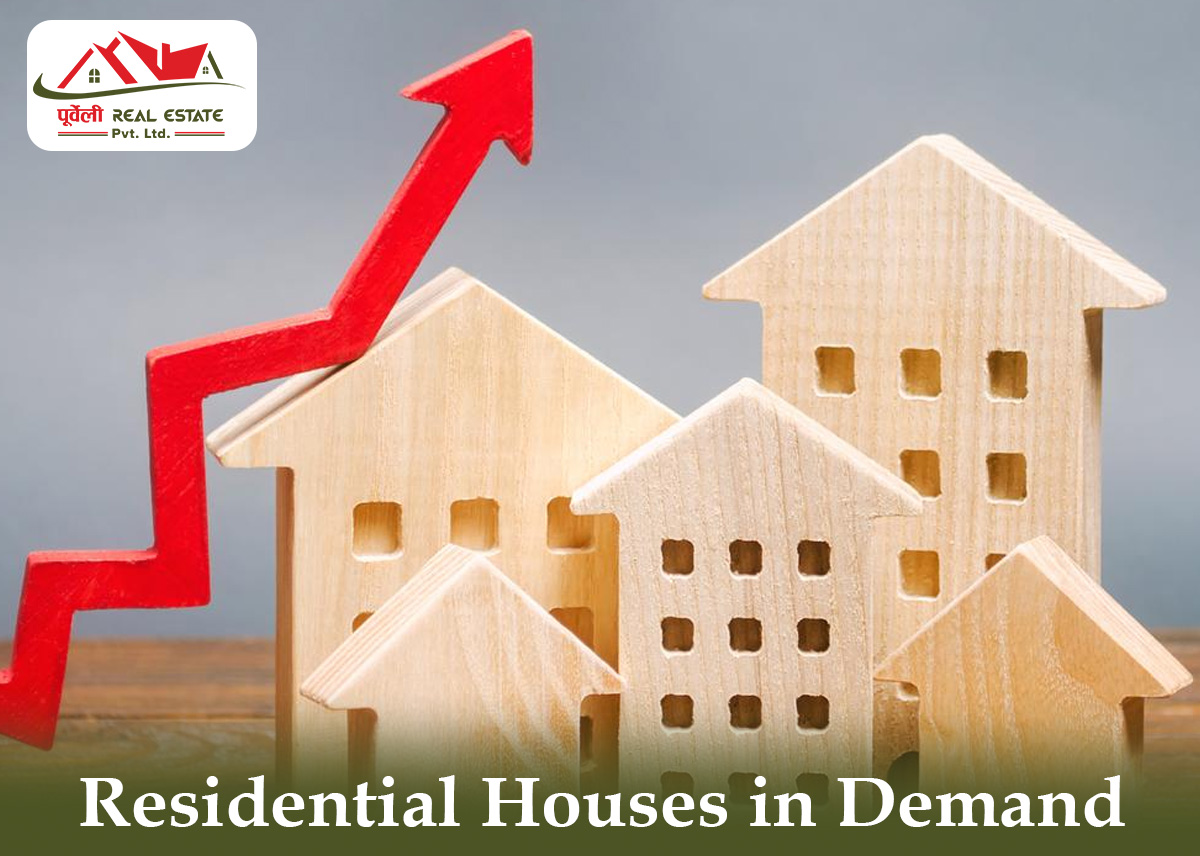 Residential house demand in nepal
With the rapid growth of population and urbanization in Nepal, the demand of residential houses has leveled-up. The major factor influencing the rise in demand for houses is the growth of middle class and modernization. Rather than renting a home or apartments people want to have their own houses even if it is small.
As the infrastructural development is taking pace in our country Nepal. The houses comprising one or two storied can be seen in sub urban areas. The single-family home is mostly preferred by the people having nuclear family.
While talking about urban areas, the trend of residential houses is increasing in colonies. Building houses in city areas would not be beneficial without renting it to tenants that may affect family privacy.
The change in design approach is noticeable factor for residential houses in Nepal. The houses made of wood, stones and clays were mostly addressed with traditional designs for people with traditional thoughts.
At present scenario, concrete house with modern design is trending residential house in Nepal. The single-family type of house sitting alone on a piece of compound surrounded by gates having enough space for gardening and parking of vehicles inside gates are in demand. These types of houses are constructed under supervision of technical person so, they are safe and earthquake prone.
People nowadays not only look for outer design they are more concern about the interior design as well. They make their prime concern about arrangements of rooms, furniture & fixtures fittings, and color combination inside and outside rooms. The modern house divided by properly tiled or marbled floors, equipped with a living space, bedrooms with attached bathrooms, modular kitchen and balconies are trending concern of people. The house amenities play important for its effective residence.
Different people have different expectations about their dream home, everybody here wants to have a house different than usual. Are you in search of such modern design house? Then, message us at Purbeli Facebook site  providing your requirements of house. We will provide you with the best optimal houses of your concern. Purbeli Real Estate the best real estate in Nepal is at your doorstep to serve you.