The easiest way to Buy or Sell Property in Nepal: Get in touch with Purbeli Real Estate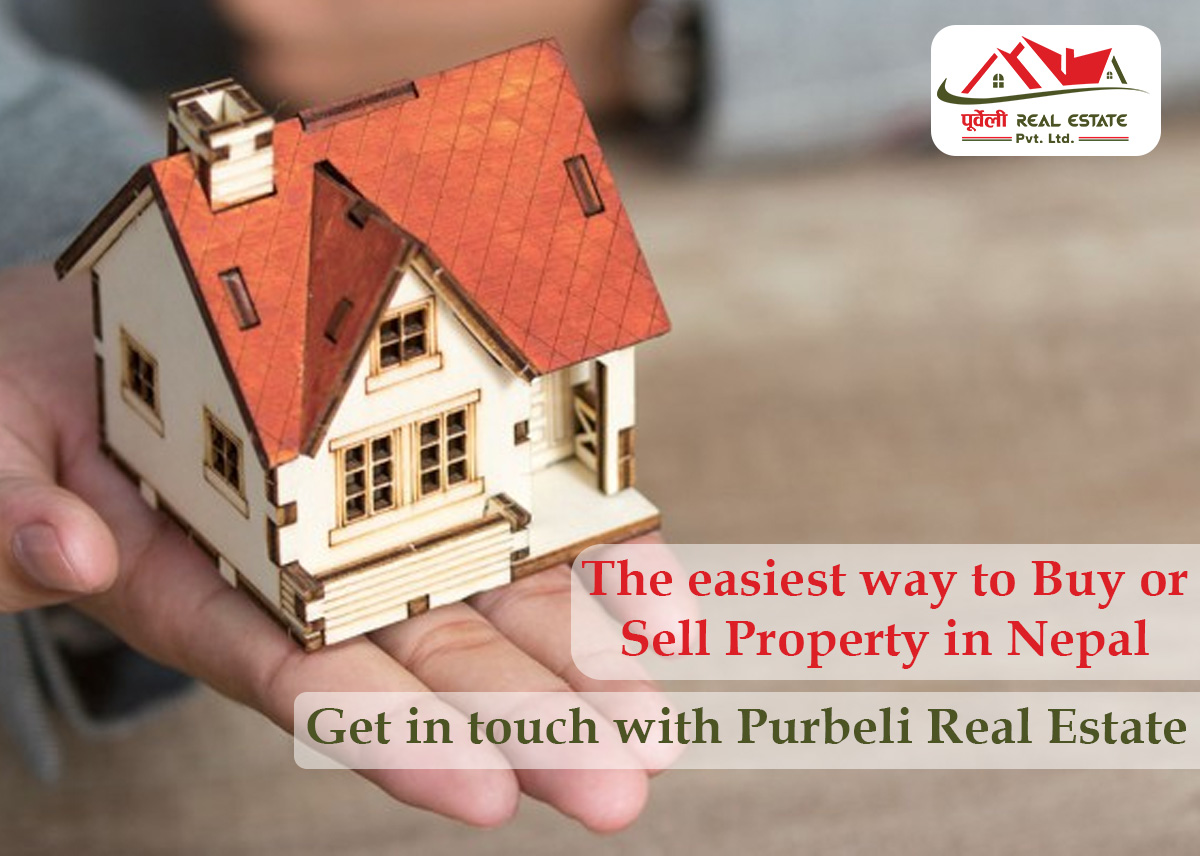 Get in touch with Purbeli Real Estate: Leading Real Estate in Nepal.
Are you willing to buy a property in Nepal? But scared of investing your capital due to fraud in the market?
There might be a situation where you own a property and want to sell it but cannot at its best deserving price.  
Or you are in search of such a property that you could own paying rent to the landlord.
Don't worry Purbeli Real Estate the leading real estate in Nepal strives to provide you with a one-stop solution for all clients.
You are familiar with the thing that buying or selling a property on your own is very difficult. You need a mediator either for buying or selling or renting a property in Nepal.
The real estate market culture is unorganized in Nepal. It is normal to be tired of a costly deal with brokers to promote your property / find the best property for you.
 To solve the persisting consequences for clients like you, Purbeli Real Estate is established to provide the reliable and best way for sellers to sell their property and find the best property that meets buyers' expectations.  
Why Trust Us?
You are totally wrong if you think we are like other real estate brokers/scammers. Purbeli real estate is the registered real estate agent authorized by the Government of Nepal for real estate business in Nepal.
Legality is our main concern. We ask sellers to produce legal papers and documents to ensure the real ownership and legality of the property.
The commission is a crucial part of the real estate business. Our only intention is to serve you with the best deal of plates decorated with reliability and legality. We want to restore the faith that real estate agents can actually  be good.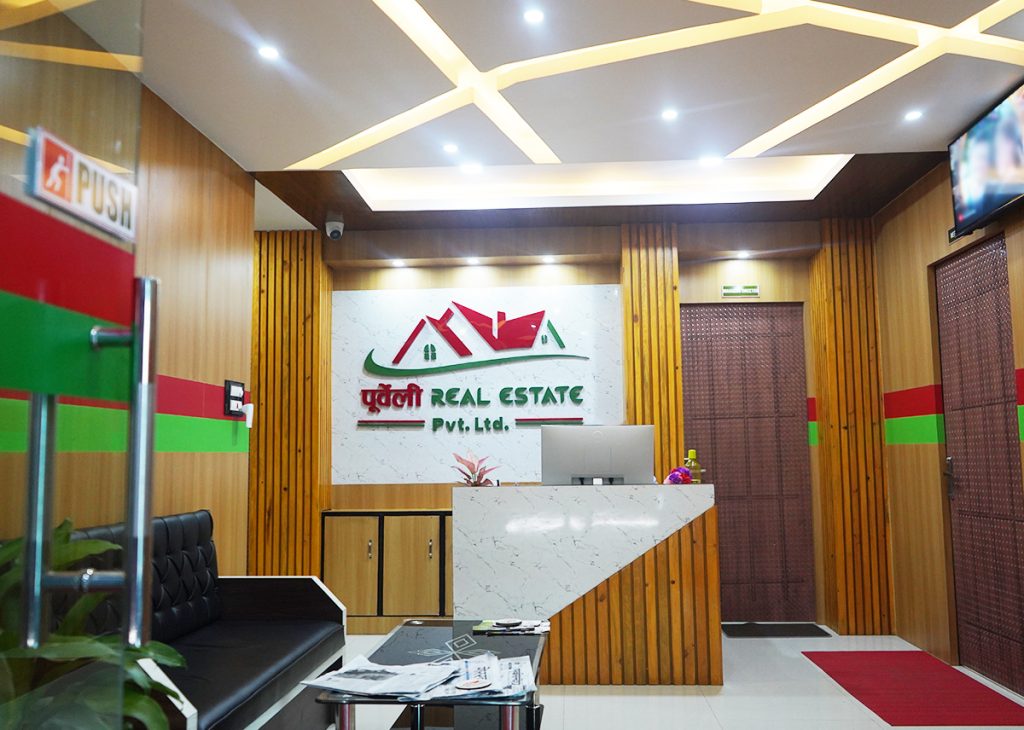 What do we do?
For seller:
As a seller primarily Connect with us. We will ask for details about your property (either land or house) and legal papers and documents of the property for the valid contracts.
We provide you with a smart and digital platform to list and promote your real estate property. You need to pay some sum to us. No, these are not commissions. You will be paying for:
Our team of photographers will visit the location of your property to take photos and videos of your property.
Professional photos or videos are prepared for attractive advertisements and listings on our high-traffic official website.
Also, we created a sponsored post on our social media which has thousands of likes.
We will be providing you with different packages, so you will pay a reasonable amount of money based on the promotional package you prefer.
For Buyer:
We create a platform to contact us. First of all, connect with us and we will ask what type of property you are searching for. We will provide you with the best-suited listed property as per your need.
We will definitely ensure the genuineness of the buyer and then help them to connect with the sellers.  We will negotiate with both parties for smooth dealing. To ensure the fairness of the deal we will evaluate the property appropriately with the most suitable price neither too cheap nor expensive.  And finally, the deal is done.
We are passionate about your dream as you are. Purbeli Real Estate intends to make the real estate sector more managed, professional and accessible for everyone in the countryPurbeli Real estate offers you various services concerning your real estate property .
To know more about us connect with us at :  facebook page:  पूर्वेली Real Estate ,  Website : Purbeli Real Estate:real estate in nepal.  Instagram: purbelirealestatenepal
Call us at 023-580777 or 9842666298 . You can visit our office at Damak-05,Jhapa (next to Inland Revenue Office ) .  

LOCATION: