Your Deal with Realtors: Then vs Now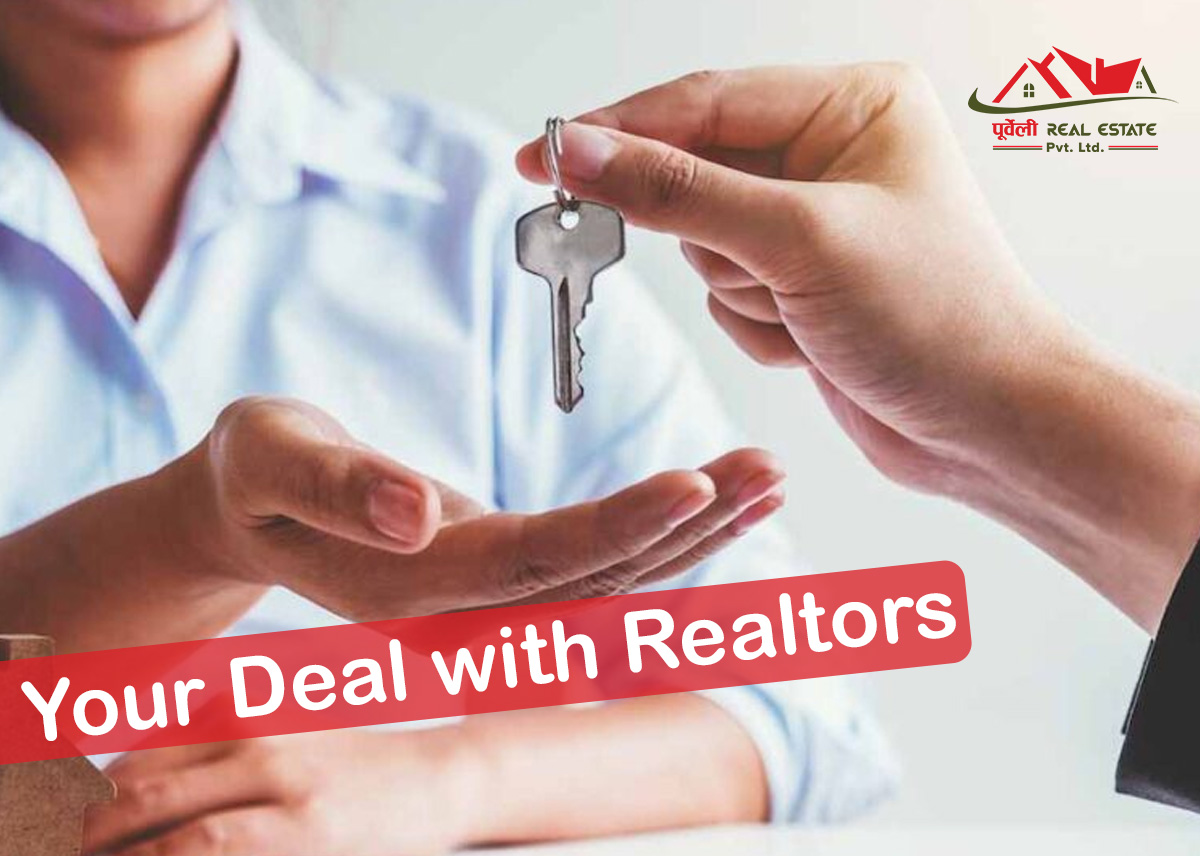 Your Deal with Realtors: Then vs Now, Real estate in Nepal then vs now
There are no doubt the real estate agents so called brokers have totally ruined the concept of real estate business in Nepal. It has become so hard for an individual to decide with whom they are more likely to have trustworthy real estate transactions (buying or selling property).
The real estate market had been so unorganized due to the greater number of brokers in between one property selling that led an individual to pay high commissions. The unhealthy competition between the agents to earn more led to ridiculous frauds regarding buying & selling of land and houses in Nepal.
With the aim of making the real estate market more organized in Nepal, The Government of Nepal recognized some real estate agents / agencies the individual can only work with these agents. They have been given certificates from the government. There are registered real estate agents in Nepal who are abided by the law. By now, it has been quite easier for an individual to have trustworthy buying of properties.
Registered real estate agents need to file their returns and taxes to the government, So, the commission you need to pay is relatively cheaper. As they are authorized agents, they perform the transactions only after accessing the papers and ensuring everything is fine, so, there will be no frauds.
Agents before are supposed to guide sellers and buyers to the best price so that they can increase their commission. On the contrary, registered real estate agents evaluate the property at the best price for both buyers and sellers without considering the rate of commission.
The registered real estate agent works with an attorney, and they agree for the transactions if you provide them with all necessary documents. The legality of buying and selling property in Nepal could be hectic for some but remember working with them ensures you security. The Government of Nepal is trying to make real estate market manageable in Nepal. It's not for them but it's for you to assure security and legality of property you are buying and selling in Nepal.
Be conscious of whom you are dealing with, don't fall for the false negotiation and lured towards shortcut way. It's our major suggestion for you to do real estate business with registered realtors to protect yourself from fraud. If you are in search of reliable real estate services in Nepal, Purbeli Real Estate is here for professional real estate transactions all over Nepal with its certificate of recognition by government that shows expertise and success in the field.
Discover the best real estate opportunities in Nepal. Buy, sell or rent properties effortlessly with Purbeli Real Estate comprehensive listings. Find your dream home, office space or investment property in Nepal's thriving real estate market. Explore a wide range of options, connect with trusted agents and make informed decisions. Start your property journey today!"
For More information visit our website: Real estate in Nepal.
Watch us on Youtube.