Misconception About Real Estate Agents In Nepal.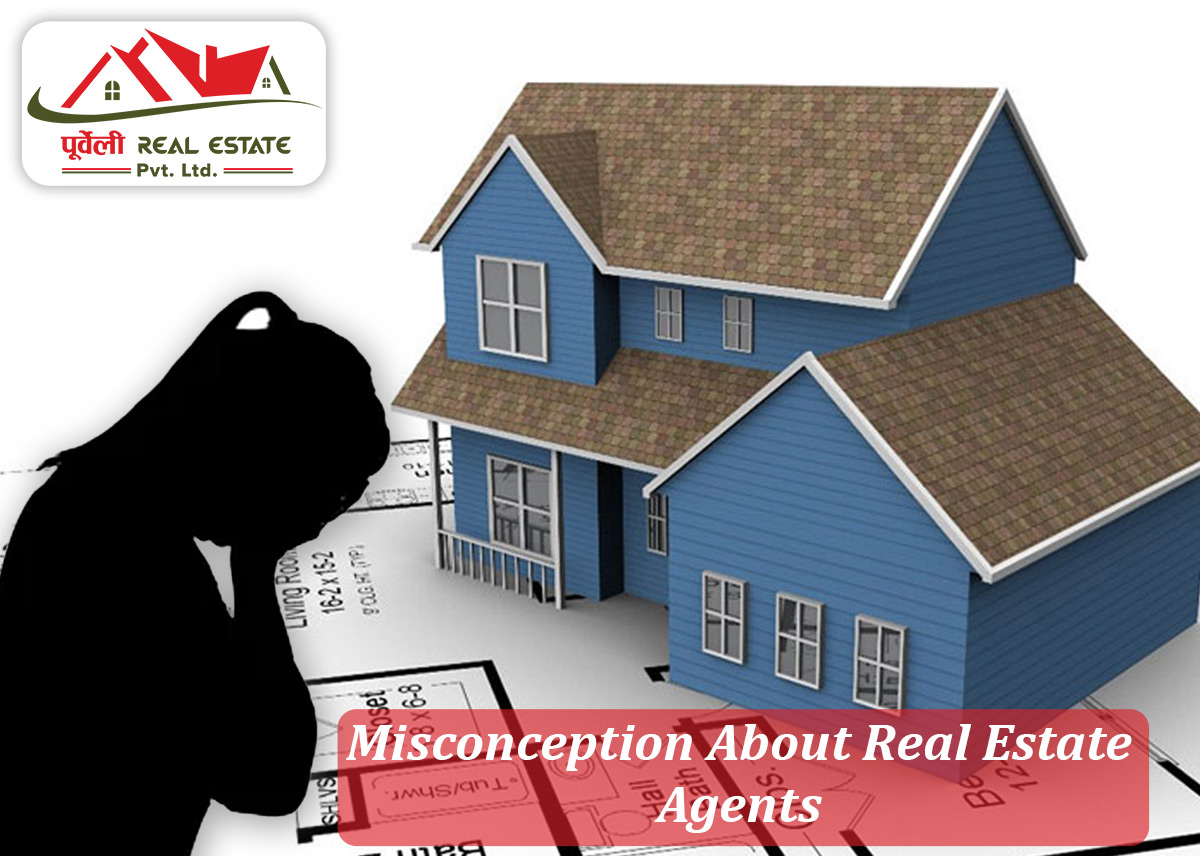 Real Estate Agent In Nepal : Expectation Vs Reality
Have you ever heard people commenting about proud Realtors namely "Dalal"?
It's crystal clear, obviously not. The activities the real estate agents used to perform do not let them have sweet words for them. The situation has become different at the present time. Here are some key points regarding the myths and reality of real estate agents.
Myths: What do people think about real estate agents?
When it comes to real estate agent in Nepal there are lots of bad misconceptions that adversely affect on trust the people need to have with their real estate agents.
• Being a Real estate agent is an Easy job.
People think that being a real estate agent is an easy job in Nepal. Like anyone can freely enter and perform transactions. So on, they can exit the from the market when they like.
• Real Estate agents will tell you anything to make the sale.
It is practical to notice or clarify only the positive things to get things done. Every other business industry does the same. But, in the case of real estate business, it is a crucial matter as real estate business refers to long-term investment.
• Real Estate agents earn a lot.
There is a big misconception about real estate agents that they earn a lot of money. A lot of complaints can be heard that the real estate agents demand a lot of money while working with them. To be honest, agents demanding commission is not an issue. Just the issue is whom you are working with.
• You don't need to pay real estate agents to promote property.
Well, here is an issue regarding payment to the real estate agents before transactions. The question arises why do we need to promote our property by paying? Real estate agents have their own connections with the buyers, so we need not pay them.
Reality: What real estate agents are?
The government of Nepal has made some policies to manage the real estate business. So, the definition or working principles of real estate agents has been changed. Here are true facts about real estate agents.
• Like other business firms or entrepreneurship, being a real estate agent is supposed to be a noble job. They have their own rights and duties to perform the real estate business as abided by the law. Nepalese people don't have the concept of registered real estate agents or agencies.
• Registered real estate agents have a company to run. They can sustain themselves in the market only if their clients spread good words about them. So, serious real estate agents will become as transparent as they can.
• The truth is that decent real estate agents do not price high to the property. They will negotiate with both parties to sell the property at its desirable price.
• If you are working with an official real estate agent, then you may need to pay some amount to promote your property on their official websites. You will be worth paying for it.
Conclusion:
Before pursuing a real estate business verify the real estate agent you are working with is reliable or not, registered or not. Because the real estate business is a one-time investment. If some fraud occurs there is no way left regardless of regrets. So, be aware of yourself. So, if you want to have easy, fast, and reliable real estate services then Purbeli Real Estate is always here to serve you.
Purbeli Real Estate is a registered real estate company in Nepal, striving to make the real estate sector more managed and professional. We want to restore the faith that real estate agents can be good. Then what are you waiting for? Make a call at 023-580777 or 9842666298 for reliable real estate services at your doorstep. Have a visit to Purbeli Real Estate office located at Damak-05, Jhapa (Next to Inland Revenue Office) for a better experience.
For further information visit our website: Purbeli Real Estate, Facebook: पूर्वेली Real Estate, Instagram:पूर्वेली Real Estate.
Start your investment journey with Purbeli Real Estate.