Psychology and Housing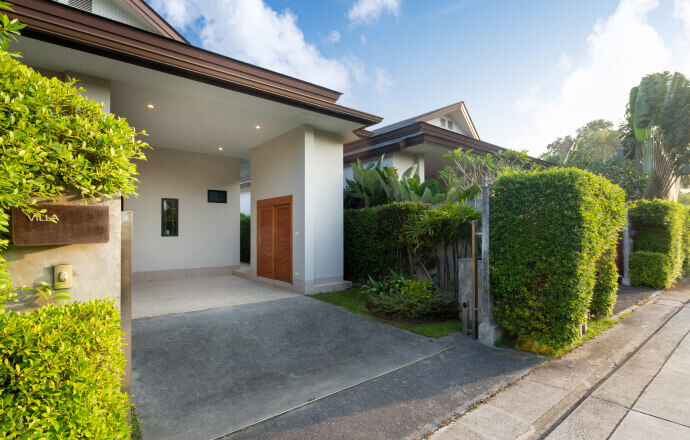 Having a living space is essential to running a household and maintaining a family. In addition to satisfying basic human needs, it also improves quality of life (QOL), increases motivation for social activities, supports intellectual development, minimizes frustration, and builds a sense of security. It is one of the most fundamental aspects of starting a family.
Having easy access to housing has been shown to be associated with positive social phenomena such as reducing poverty and exclusion circles, opening the door to free immigration, and reducing the social stratification gap. The activity promotes social bonding between people living in the neighborhood, and it generates social activity to develop the entire area.
Whether it's investment in housing or anything else, psychology and money are interrelated. Every person has a different mentality when it comes to investing. However, money is the common ground between buyer and seller when it comes to the purchase or sale of a home.
In addition to financial considerations, personal factors also play an important role in housing decisions, such as whether to buy, rent, sell, remodel, or buy a second home. Most people pay between 25 percent and 50 percent of their income each month toward rent or mortgage. Although finances play an important role in housing decisions, they are much broader than finances. They include ideas, desires, longings, identities, religious and cultural beliefs, attitudes as well as the unique personalities we each possess, as well as our relationships.
Despite this cost, housing is not only prohibitively expensive for low-income individuals, but it also creates a host of socio-economic issues, as well as issues with establishing social relationships and dealing with legal and administrative procedures. Based on this view, having limited access to affordable housing degrades the quality of an individual's life, negatively affecting their mental, physical, and social health.
The process of selling home is so stressful nowadays. It is quite a challenge to fix up and clean the house, keep it spotless, and arrange everything for scheduled showings. In addition, finding a buyer does not mean the process ends. A price has to be negotiated, which rarely takes place on day one. When the inspection is complete, it typically means more back-and-forth after the agreement, which is typically the price negotiation.
People don't want to go through the home buying or home selling process very often because it is stressful, takes up a lot of their time, and is not something they want to do very often. Although housing has become inefficient over the years, it remains one of the few gigantic markets that has not been almost completely revolutionized by technology.
It is not necessary that technology firms implement these psychological moonshots in the real estate industry. Rather, enterprising realtors with a deep understanding of their clients and geography will innovate. We have an opportunity to disrupt the home selling process in order to reduce friction and stress. It may take some time, but someone is going to figure this out and it will be a huge success that will appear obvious in hindsight.