Stunning House on sale:  Purbeli Real Estate offers Peaceful Home in Urlabari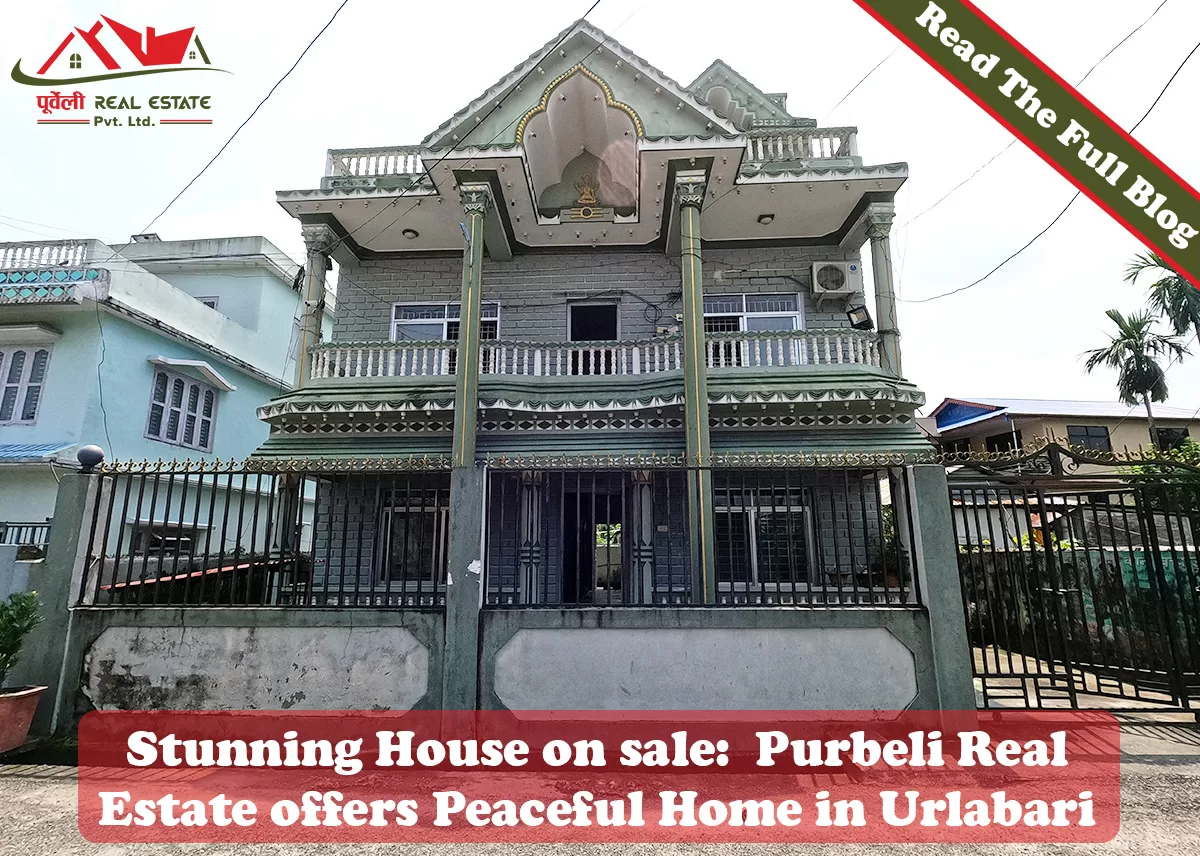 Stunning House on sale:  Purbeli Real Estate offers Peaceful Home in Urlabari
Welcome to Purbeli Real Estate where we provide easy, fast, and reliable real estate services in Nepal. In this blog, we are representing you with a moderately designed residential home on sale at Rs.1.55 Crore located at the Prime location of Urlabari.
Property Overview
Location: Urlabari-03(near old ward office)
Area of Land: 12 Dhur
Orientation: North-Facing
House Face size: 36 ft
Road Access: 20ft Pitch Road
100 meters to the north-west from Mahendra Highway
Property Description
Ground Floor
Four king-sized bedrooms on this floor offer a perfect blend of comfort and convenience. There is also a nicely prepared bathroom and a separate toilet for extra convenience.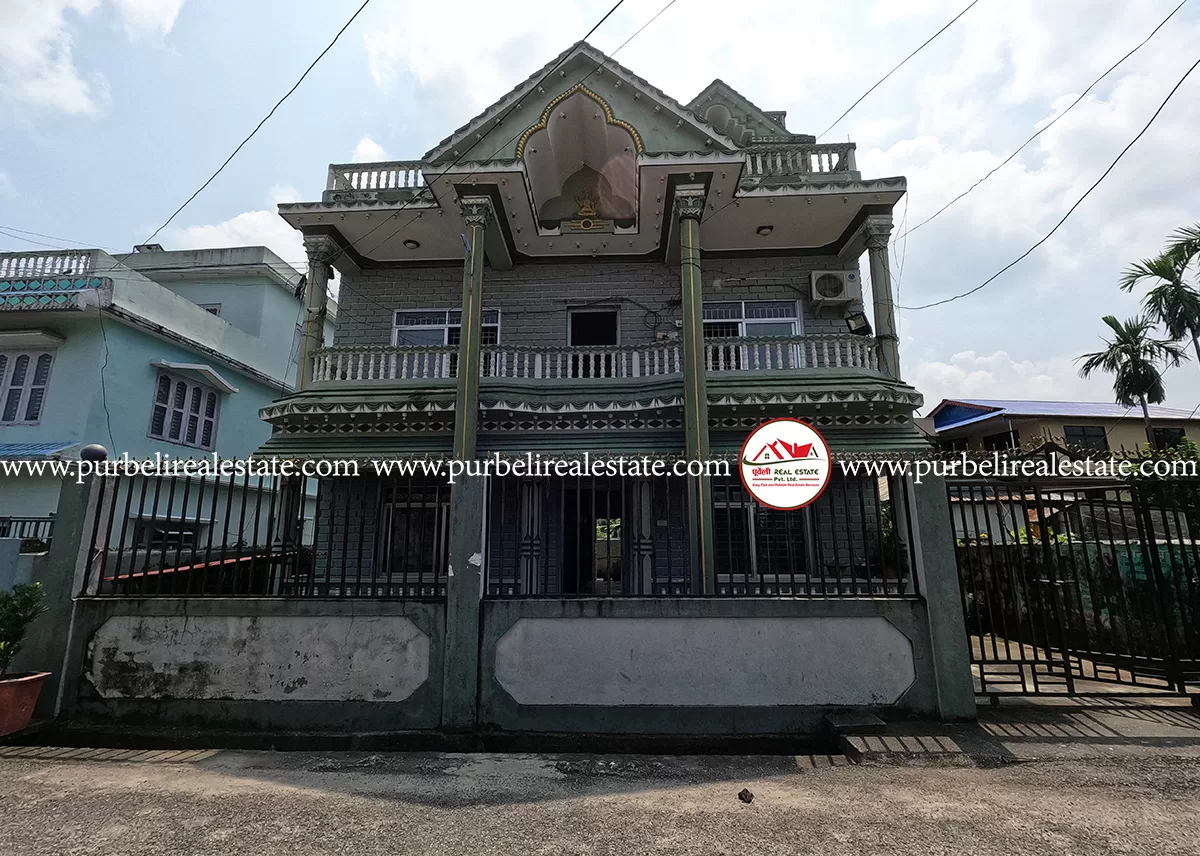 As you reach the first floor, you'll find a roomy living area ideal for hosting guests or relaxing with your loved ones. The connecting room and the guest room on this floor were both constructed with your comfort in mind. The second bathroom on this floor ensures that no one needs to wait even in the busiest mornings.
You'll discover a well-equipped kitchen on this floor, ideal for cooking delicious meals for your family and guests. There is also a comfortable bedroom with solitude and peace.
The house is thoughtfully constructed to enhance your ease and pleasure of life. The following qualities stand out the best among the others:
An outstanding location with good road connectivity ensures good access to the city and beyond.
A lovely north-facing orientation of the house lets in lots of natural light and creates a relaxing atmosphere all day.
12 Dhur of spacious land, gives plenty of outside space for gardening, pleasure, and so on.
An attractive exterior fascinates everybody who sees it.
At a reasonable price of just Rs. 1.55 Crore, this property offers great value.
Why Choose this Property?
Prime Location
Because of its prime location close to the former ward office and engineering college, the property offers the ease of city life keeping the peace and quiet of a residential neighborhood.
This home has 2.5 stories and thoughtfully constructed rooms, providing enough space for your family to expand and prosper.
From CCTV cameras to AC in the rooms, this house offers all the amenities that a modern family requires.
Opportunity for Investment
This property is not just a lovely house but also a wise investment because of its outstanding location and possibilities for future development.
Don't skip this amazing chance to purchase a piece of luxury in Urlabari. Whether you're seeking a large family home or an investment property this 2.5-story house offers everything you need. It is an alluring offer given the low price of just Rs. 1.55 Crore. Call us right away to arrange a property view or to learn more about this amazing offer. Purbeli Real Estate at your doorstep! for ease.
For more details, visit us at:
Facebook: पूर्वेली Real Estate

Twitter: पूर्वेली Real Estate
Website: Purbeli Real Estate