Digital Marketing Revolutionizing the Real Estate Market in Nepal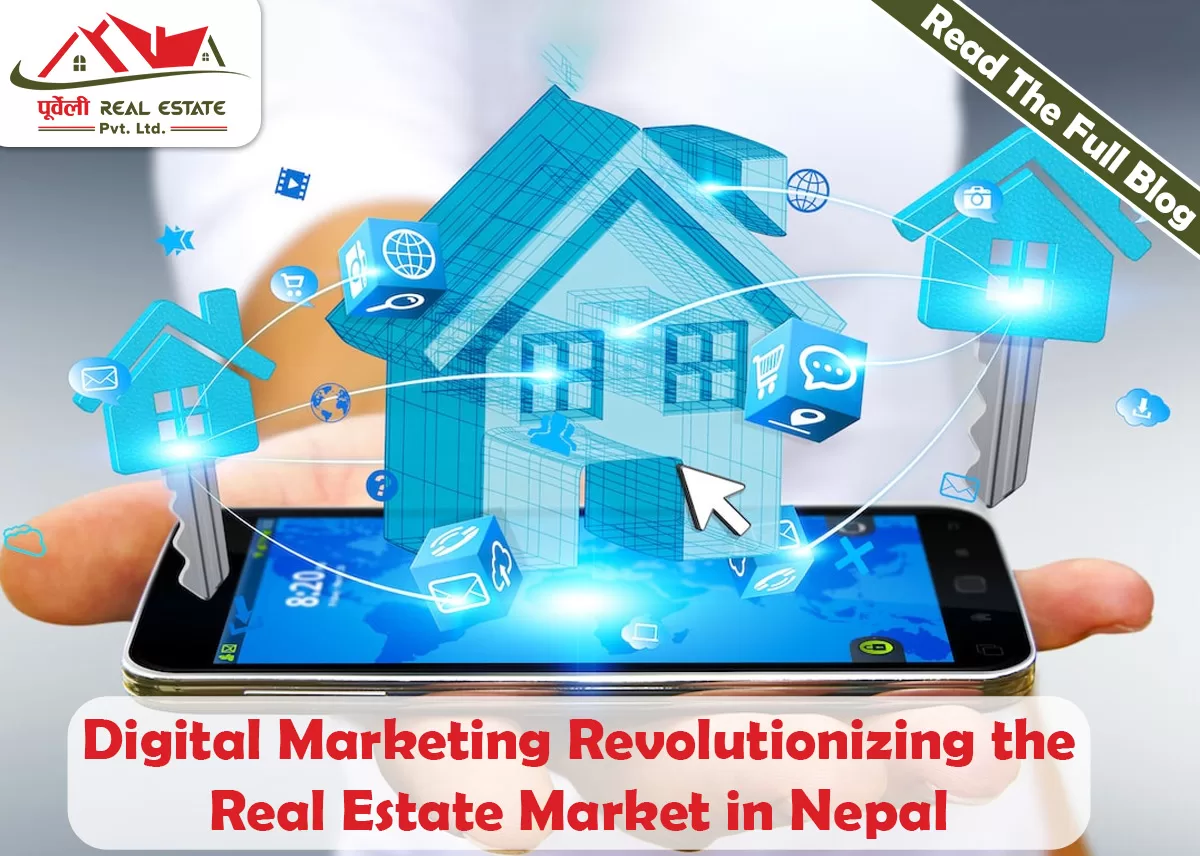 Digital Marketing Revolutionizing the Real Estate Market in Nepal
Digital Marketing is the process of advertising or promoting goods, services, or brands using digital channels, platforms, and technologies through the Internet and electronic devices.
The real estate industry has significant transformations due to digital marketing. Potential buyers and sellers of real estate are using online platforms to fulfill their demands due to the expanding accessibility of the internet and cell phones. This change has given real estate agents new chances to use digital marketing techniques to engage with their target market, increase their reputation, and boost sales. In this blog, we will explore the roles of digital marketing in the real estate industry.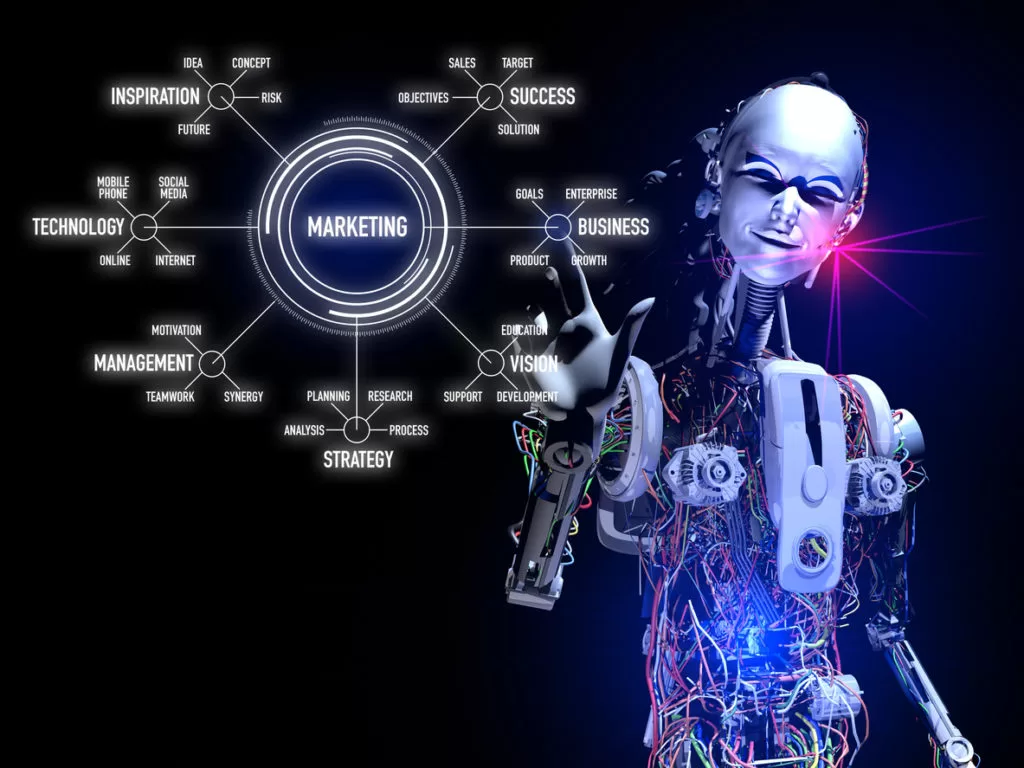 Online Real Estate Listings:  First Impression Matters
In the modern digital era, online real estate listings are frequently the very first point of contact between an interested buyer and a property. Creating visually appealing and useful property listings is important. In-depth property descriptions, 360-degree virtual tours, and high-quality pictures have become requirements. Giving crucial information upfront aids in creating a favorable first impression and helps buyers and sellers save time.
Social Media Marketing: Reaching the Masses
Social media websites like Facebook, Instagram, and YouTube, TikTok have developed into effective tools for Nepali real estate marketing. To attract a larger audience, real estate agents provide interesting material, such as property films, virtual tours, and blog articles. Paid social media advertising enables specific targeting, ensuring that real estate listings are viewed by potential buyers interested in certain areas, property kinds, and price ranges.
Increasing Visibility through Search Engine Optimization (SEO)
Real estate websites must rank well on search engine result pages (SERPs) to compete in the competitive real estate industry. The exposure of a real estate website may be considerably increased by adopting SEO strategies including content optimization, the use of relevant search terms, and obtaining referrals from reputable sites. This indicates that your website is more likely to show up at the top of the search results when someone searches for "property for sale " or "real estate agents ".
Email Marketing: Establishing Connections
Building relationships with potential clients through email marketing is beneficial. Email newsletters are a great way for real estate agents to communicate new listings, educate clients about the market, and give advice on buying and selling homes. Real estate companies may stay at the top of their audience's minds and gradually earn their audience's trust by giving valuable information on a regular basis.
Mobile Websites: Convenience is the key.
Having a mobile-friendly website is essential as Nepal's use of mobile internet use rises. When looking for houses, potential buyers frequently use their smartphones, so if your website isn't mobile-friendly, you run the risk of losing their attention. No matter what device a user is using, a responsive website design guarantees an excellent user experience.
Data Analytics: Making Knowledge-Based Decisions
The capacity to collect and analyze data is one of the key benefits of digital marketing. Analytics technologies may be used by real estate agents to monitor the success of their digital advertising campaigns. These data can offer valuable information about user activity, such as which websites are being seen the most frequently and which marketing strategies are working the best. Real estate companies may improve their marketing strategy by making data-driven decisions using this information as a basis.
 Online Reviews and Reputation Management: Trust and Credibility
To establish credibility and confidence in the real estate sector, online reviews and ratings are quite important. While unfavorable reviews might damage your image, positive evaluations from happy customers can serve as motivating assurances. Your real estate company's reputation for reliability and honesty may be greatly enhanced by effectively managing internet reviews and reacting to client comments.
Conclusion:
As a result of digital marketing, the way properties are promoted, and customers are reached has changed, which has completely transformed Nepal's real estate industry. Real estate professionals may better explain prospective buyers and sellers by embracing digital techniques. They can also engage with a larger audience and, eventually, increase sales. As technology continues to advance, keeping up with the most recent digital marketing trends and technologies is essential for success in the Nepali real estate market's highly competitive environment.
If you are searching for a trusted real estate company to sell your property, then Purbeli Real Estate is a registered real estate company in Nepal with a year of experience in the real estate market. We provide you with attractive premium listing packages to list and promote your property on our high-traffic digital platforms. For more details Call us now at 023-580777 or 9842666298.
For more details, visit us at:
Facebook: पूर्वेली Real Estate

Twitter: पूर्वेली Real Estate
Website: Purbeli Real Estate