Commercial House on Sale at Damak: Best Property for Investment offered by Purbeli Real Estate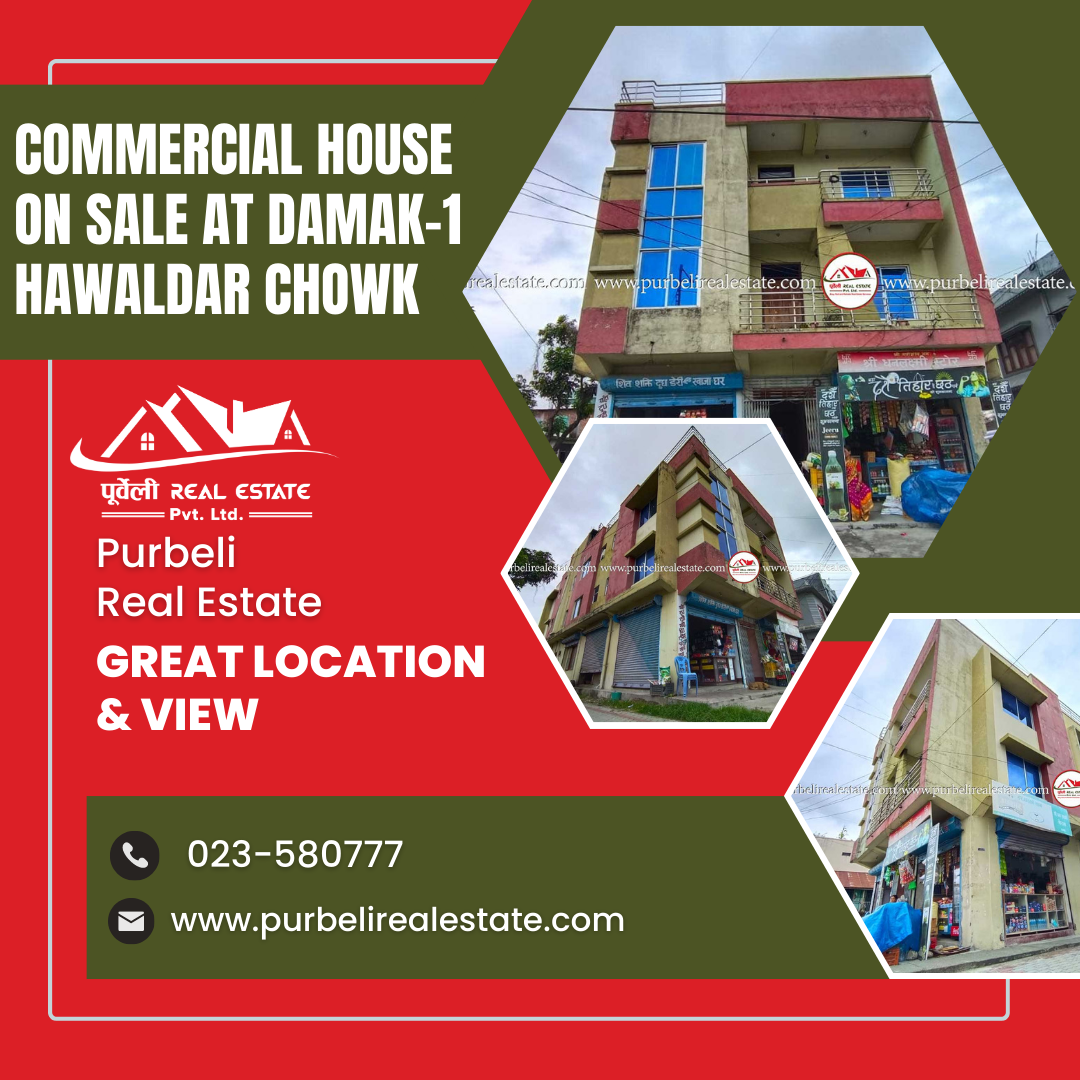 Commercial House on Sale at Damak: Best Property for Investment offered by Purbeli Real Estate | Real Estate In Nepal
Welcome to Purbeli Real Estate where we provide top-notch solutions for any queries related to real estate services. We are excited to introduce you to a pleasant house located at Damak, Hawaldar Chowk. This commercial 3-story house faces 3 directions and has access to 3 main roads simultaneously towards the East, North, and South. Let's know more about the property.
The manifesting 3-story house is located at Damak-01, Hawaldar Chowk. The house is linked with Beldagi Road in the east which is a 50ft and 15 ft tiled road in the North and South. The house is in the perfect location of Damak i.e.market area of Damak where it has great commercial prospects.
The house sits at a large area of 16.75 dhur facing in 3 directions. Mainly we can consider this as an East facing home, but the interesting fact is that the house shares the boundaries with three roads with its face size of 32ft on Beldagi Road in the east, which is the main road, and 94ft in the North and 97ft in the South.
 Design and Physical Layout
The house is constructed in a modern design in flat based system. A house in the market area without earning rent is worth nothing. The house provides you with both commercial and residential feasibility.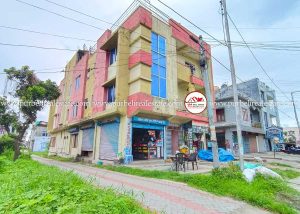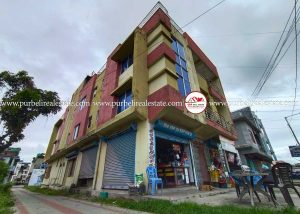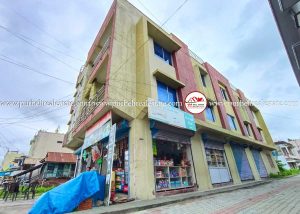 The ground floor of this house equips you with 6 shutters, 3 bedrooms, and 2 bathrooms. If you have any business plans, then the available shutters provide you with enough space for your trade and business. Else, you can rent it away.
Moving up to the first floor with a beautifully tiled staircase, you will find 2 flats, each with 1 basic kitchen and bedroom with an attached bathroom. The flats are designed for rental purposes which are best suited for families and office spaces as well.You could collect rent amounts equal to Rs.10,000 to Rs.15,000 per month. The balcony space in the east provides you with the additional feature of an amazing view of Madhumalla Road and its surroundings.
Stepping onto the second floor of the house, you will explore the combination of 2 flats, each with 1 basic kitchen and a bedroom with an attached bathroom. This floor is fully tiled with a balcony space in the east. You might use this floor for your own residence, or you can earn by renting it. You could earn Rs.10,000 to Rs.15000 rent monthly.
The top floor provides you with an incredible view of Damak which catches your heart.
As the house is in the heart of Damak, it provides you with easy conveniences, like cable TV, clean toilets, telephone connectivity, efficient drainage systems, and a consistent supply of drinking water that you need for your living. Also, the house provides you with precious commercial prospects and possibilities.
Despite being in the main market, the house provides a spacious and peaceful environment.
 Price and contact information.
The commercially purposed house is offered for sale at a remarkable price of Rs. 3.70 crore. It is hard to find property for sale in this area. So, hurry up and call us at 023-580777/9842666298 for detailed information.
Purbeli real estate is providing you with one time opportunity to invest in the best commercial house in Damak that collects more than Rs.80,000 as rent.  The house is in the perfect location for trade and business, which additionally ensures a pleasing residential environment. So, don't waste your time chasing over another property. Contact us today, we are open to dealing with you.  For more details:
Contact Purbeli Real Estate now at:
Facebook: पूर्वेली Real Estate
Twitter: पूर्वेली Real Estate
Website: Purbeli Real Estate
  For easy, quick, and reliable real estate services always flash back to Purbeli Real Estate. Where we provide a one-stop result for everything pertaining to real estate services.