33 billion of the budget allocated for the loan for commercial land and plotting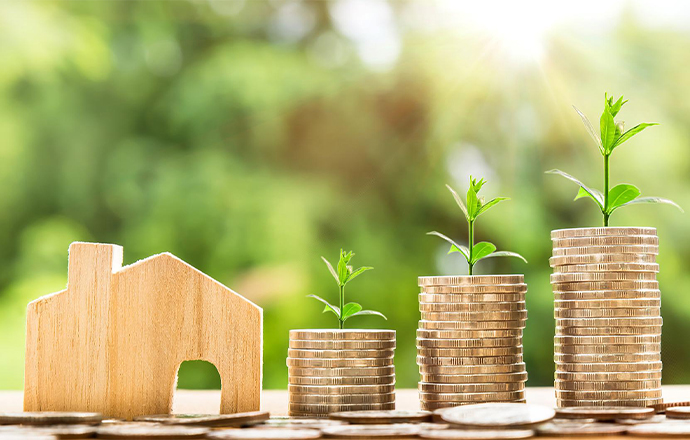 When people only started to recover from the damage after the Pandemic, a series of financial crises hit the people of Nepal. With the news of the economic crisis in Srilanka and the minimal crisis faced by Nepal, Many Nepalese are concerned that the country is moving on the same route as Sri Lanka, where the pre-economic crisis signs were as clear as they are in Nepal today. With the rise in prices of every good, banks have failed to extend loans for most business activities.
After such a long hustle and tussle in the economy, Now banks and financial institutions are ready to provide loans and help many businesses and people recover. It is now made clear that Banks and financial institutions have disbursed loans of Rs. 33.54 billion for commercial land purchase and plotting.
According to the reports, In the first nine months, from July to April of the current fiscal year, banks distributed Rs. 8.7 billion in loans for the purchasing and development of land for business reasons. Such loans climbed by 31.7 percent in mid-April compared to mid-July 2018, as per the reports from Nepal Rastra Bank.
Banks and financial organizations had spent Rs 25.46 billion in commercial land and planning as of mid-July last year. Such loans have escalated to Rs. 33.54 billion by mid-April.
So far, Rs 48.59 billion has been spent on residential property (excluding personal housing loans up to Rs 1.5 crore). Residential real estate has received Rs 2.6 billion in the first nine months of the current fiscal year.
According to the NRB, a total of Rs 24.85 billion has been disbursed to develop commercial and residential complexes. Credit to this industry climbed by 5.84 percent in the first nine months of the current fiscal year.
Compared to mid-July, debt in this industry climbed by 30.8 percent in mid-April. Loans of Rs. 118.08 billion have been granted in other real estates (including commercial land and planning). In the last nine months, 9.34 billion has been spent.
A total of Rs 539.24 billion has been given through personal housing and real estate loans, with personal housing loans accounting for Rs 340 billion and real estate loans accounting for Rs 199.23 billion. According to Rastra Bank, banks have allocated Rs 57.36 billion in personal and real estate loans in the last nine months.